Guantanamo-Style Force Feeding Comes Right To Obama's Doorstep (Video)
Ryan J. Reilly
WASHINGTON -- A Guantanamo protester had a tube snaked through his nose and down his throat, with liquid nutrient pumped into his stomach just steps from the White House on Friday.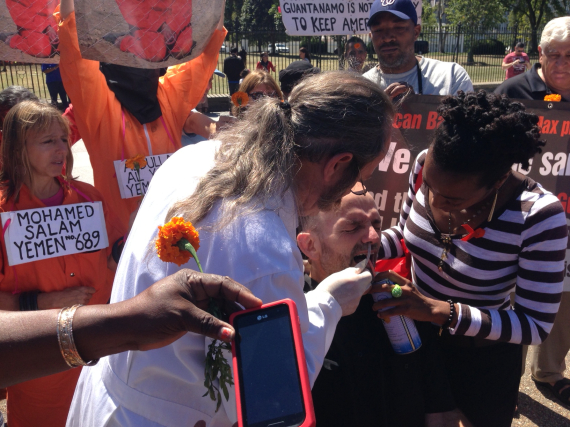 The protester, Andrés Thomas Conteris, had been fasting for 61 days and dropped over 50 lbs. since July 8. Conteris, 52, squirmed in his wheelchair as the tube was inserted through his nose by a doctor identified as Terry Fitzgerald.
"It felt like endless agony," Conteris said of the procedure. "They're not intentionally trying to harm me and it feels horrible, it feels insanely painful." Conteris said it was painful to speak or swallow and that he had the urge to vomit.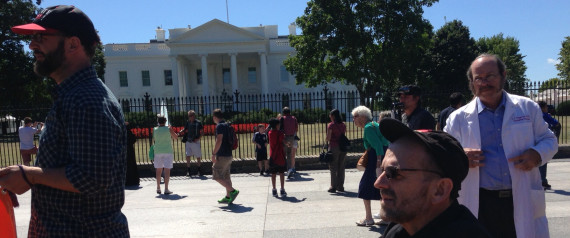 The number of Guantanamo detainees being force-fed has slipped over the past several months, with 30 detainees being tracked as hunger strikers and 27 on the "enteral feed list" as of Friday morning. Guantanamo's hunger strike began in February. Rapper Mos Def previously underwent a force-feeding procedure that was staged by a human rights group.


Source