War crimes inquiry hinges on ICC's confidence in UK investigations
Move cannot lead to prosecutions if court believes UK authorities are conducting genuine investigations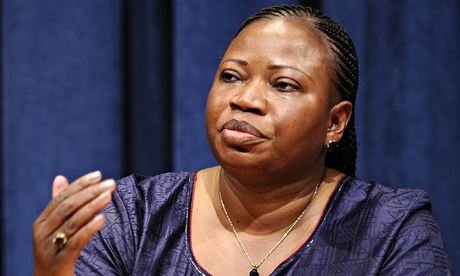 IHAT is currently investigating 52 allegations of "unlawful death" (involving 63 alleged victims) and 93 allegations of mistreatment (involving 179 alleged victims). If there is sufficient evidence, individual members of the armed forces could be tried before courts martial in the UK. IHAT has confirmed that it is investigating all but one of the cases identified in Shiner's complaint.
If a case is being investigated or prosecuted by a state that has jurisdiction over it, it becomes inadmissible under article 17 of the Rome statute and cannot be the subject of a full investigation by the ICC. The principle of complementarity is fundamental to the court: it tries defendants only when states are unwilling or unable to do so.
Bensouda has been invited to visit the UK and assess the work being done by IHAT, a process Cayley described as "positive complementarity". He told reporters he was confident the prosecutor would be satisfied that IHAT was conducting genuine investigations and that prosecutions would be brought before courts martial where appropriate.
For that reason, Cayley was confident that the prosecutor would not seek to begin a formal investigation. If he is right, British troops will not face trial at The Hague as the result of Shiner's intervention.
In their written submission, Shiner and ECCHR argued that the UK had so far failed to meet the standards of investigation and prosecution needed to make the case inadmissible. In their view, a formal investigation should be initiated by the court. That argument has not been accepted by the prosecutor – yet. But, as a result of Shiner's intervention, IHAT and Cayley will have to make sure that their work meets the standards that will be set by Bensouda and her team. That must count as something of a success for Shiner and ECCHR.
Shiner alleged that "those who bear the greatest responsibility for the crimes are situated at the highest levels, including all the way up the chain of command of the UK army, and implicating former secretaries of state for defence and ministers".
Cayley and the IHAT head, Mark Warwick, have promised to go where the evidence takes them. But they made it clear to reporters that, as the evidence now stood, no civilians were likely to face prosecution.