Pentagon scoffs at Islamic State list of private info of U.S. government, military personnel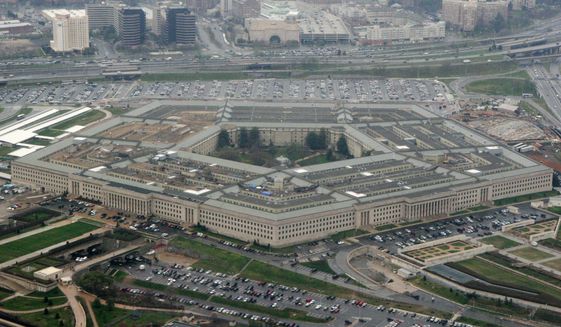 The Pentagon is currently investigating the release of over 1,400 names, emails and passwords belonging to U.S. military, state and federal government personnel that was posted Tuesday on Twitter by a pro-Islamic State hacking group.
Pentagon spokesman Lt. Col. Jeffrey Pool
told
SCMagazine.com the information released appears to be either old or incorrect.
"The passwords listed do not pass in any form our strength test," Lt. Col. Pool said, comparing them to a password the average person would quickly create in order to register online for an event.
He added that the email addresses listed do not match the format currently in use, but instead reflect an older configuration that has been out of use for several years, SCMagazine.com reported.
It was not made clear how the group, known as the Islamic State Hacking Division, obtained the personal information, but Col. Pool said the list did include names of people outside the military and that the FBI had taken over that aspect of the investigation.
The Pentagon has not increased its threat stance or asked its members for additional vigilance in response to the data dump.
An anonymous representative for the group
issued
Wednesday a chilling threat, saying members of the terrorist organization would behead U.S. military members in their homes, and warning the attacks could come "very soon."
This is not the first time a pro-Islamic State hacking group has caused a problem for the Department of Defense. In January, a group calling themselves the CyberCaliphate hacked the U.S. Central Command Twitter and YouTube accounts.
Tuesday's incident is not associated with an attack last month on the Pentagon's unclassified email system that affected 4,000 accounts. Pentagon officials have suggested Russia could be behind that attack.