Twitter campaign to stop first Saudi women's vote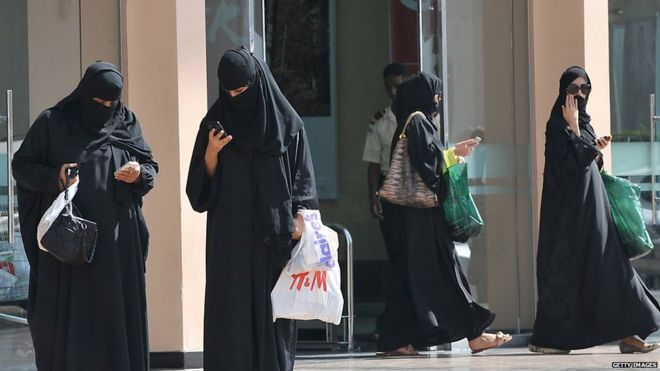 Conservative voices have been waging an online campaign to oppose the first-ever opportunity Saudi women will have to vote in December.
But they've been matched by social media users using sarcasm and wit to promote the cause of women.
Women will for the first time be able to stand for office as well as vote in municipal polls.
However, a group of conservative Saudis recently visited the country's Grand Mufti to urge him to intervene and "prevent" women's involvement in elections.
He turned down their request and said such "enemies of life" should be ignored.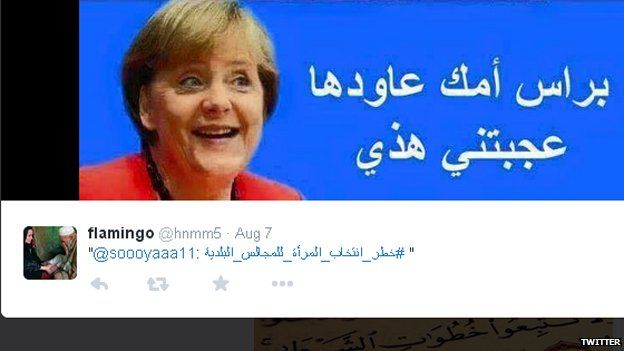 But what started as an attempt to galvanize public opinion against the female vote was soon hijacked by pro-women's rights individuals with many using sarcasm to make their point.
'Dangerous, unacceptable'
He also criticised Saudi Arabia's ratification of the UN Convention on the Elimination of all Forms of Discrimination against Women (CEDAW) in 2001. The treaty requires signatory countries to take action to end discrimination against women in all its forms.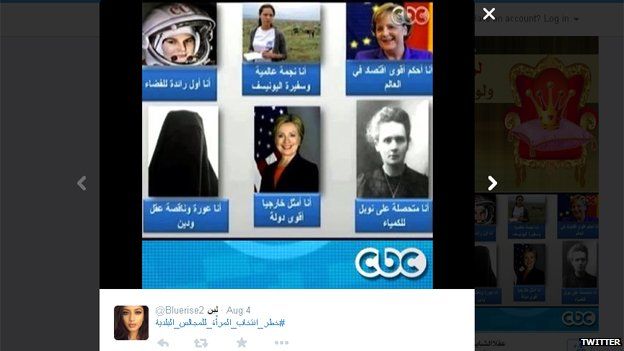 "Liberals don't care about municipal elections, all they care about is getting a woman out of her house, corrupting her and throwing her among men," said @saadhmd11 tweet which was was retweeted over 45 times.
Supportive Saudi men
It was not long before the hashtag was taken over by Saudi men and women who supported women's participation in elections.
Responding with sarcasm
Also popular was a photo (meme) of the German Chancellor Angela Merkel with the words "Please say that again, I liked it".
Overall, there appeared to be slightly more tweets supporting women's participation in the polls than ones expressing opposition.