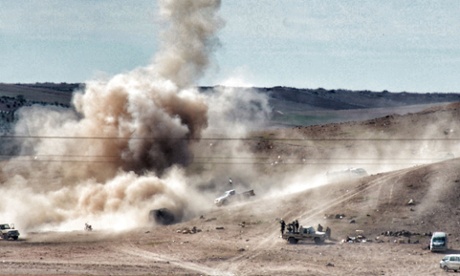 The Pentagon has denied that the US strategy against Islamic State (Isis) is in disarray after a series of setbacks as the war known as Operation Inherent Resolve stretches into its fourth month.
"I don't believe that we view current events as a major setback to the goals that we've set with respect to training and equipping the moderate opposition" in Syria, said Rear Admiral John Kirby, the Pentagon's chief spokesman.
"Obviously, these kinds of developments are certainly not helpful to the security situation writ large, but we don't view it as a major setback or a major blow to our ultimate objectives," Kirby told reporters on Tuesday.
Kirby said no decision had yet been made on launching airstrikes against Nusra directly, which would expand the US war against another enemy.
Syrian rebel groups that the US had hoped to align with are criticizing the Obama administration for a de facto alliance with Bashar al-Assad, the dictator whose brutality sparked the gruesome civil war in Syria that is nearing its fifth year. The moderate rebels' battlefield setbacks and their prioritization of Assad has created an open question about the viability of the planned US proxy force.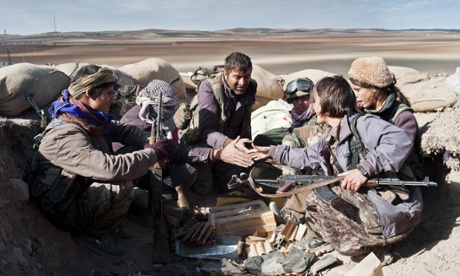 Beyond Kobani, the US war effort, which has already morphed from its initial summer formations, has begun to look dire.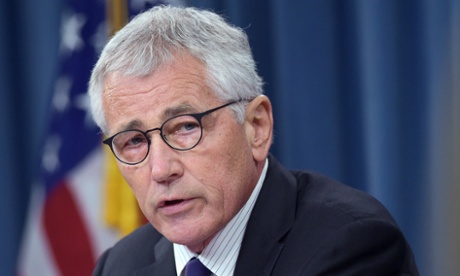 Election may affect strategy
Tuesday's congressional elections are likely to have implications for the course of the war. Hagel postponed a planned trip to Asia on Tuesday, partly out of anticipation of testifying about the war and other issues during the lame-duck congressional session that will last through December.
"The US needs to be forcing an outcome, and we're not," said Christopher Harmer, an analyst with the Institute for the Study of War.
Harmer said Obama was constrained by the public's "disinterest in frontline involvement", but lamented that the US was reacting to crises sparked by Isis tactical initiatives ranging from the siege of Yazidis at Mount Sinjar to the fight for the Mosul Dam to Kobani.
"It's tactically momentarily relevant and strategically incoherent," said Harmer, a former US navy aviator.
In what has become a refrain at Pentagon press briefings, Kirby pled for public patience with the war. "I know of no military strategy in history that can be judged after only 90 days," Kirby said.